gm all,
This week has been busy for the Thunderhead team.
This is becuase this week we finally announced to the world our collaboration with the team at Chainflip to create stFLIP, our liquid staked token based on FLIP.
The launch exceeded everyone's expectations, and you can find the numbers and stats for launch in the stFLIP recap tweet here.

This blog post outlines how we first got in contact with the FLIP team, because although we've only just released this week, our collaboration has actually been going on for a long time.
Behind The Scenes

Our collaboration first started when one of our founders, Addison, was interning at Decentral Park Capital during May 2021. In a turn of fate, this also happened to be when the Chainflip team were raising a round of funding for their product. We've been following the project ever since.
Around the time we launched ThunderPOKT with great success, we knew then that we also wanted to launch an LST for Chainflip when they launched. A friend of Addisons, Lewis, who worked at DPC, gave Thunderhead a warm intro in the weeks leading up to EthCC 2022, where Thunderhead and Chainflip first connected.
The Chainflip team are special, anyone who enters their discord can see from their DJ personas they enjoy interacting with the network validators and community members they have. That said, both the Chainflip team, and us at Thunderhead, have pushed extremely hard to make stFLIP a reality across the last year.
On our end, we've been working flat out for the past several months, everything had to be considered; airtight contracts, resilient backend services, a user-friendly frontend and of course, effective marketing. Chainflip has also been heads down building for the past year with incredible results - without CF, there is no LST.
Chainflip have also been receptive to feedback and input from our side, with Addison, one of the contributors to other protocol changes like that ofLeanPocket offering his input to the ChainFlip development team on how to make the staking system as friendly as possible to node operators, and to make it fit stFLIP's non-custodial needs.
The Chainflip development team changed the staking system, in order to optionally mandate a single withdrawal address, which in the case of stFLIP, is the output contract. Additionally, we've worked with them to integrate the ability to stake to LST via their vesting contract.
All usual, launches have growing pains. With a large endeavour such as this, both teams had to tackle the added complications of vesting contracts, complicated validator rotations and other technical issues – all this was hard work enough, and was completed despite the regulatory climate. We've gone through many architectural iterations on our side to create the most secure, performant, and transparent product possible.
Although it was hard work at the time, in retrospect, we can look back and see how such constraints helped keep us focused on delivering the best possible product within them. stFLIP has been a huge success on testnet, and although we are over the moon, we know that the upcoming mainnet launch will again be a busy period.
We sincerely thank everyone who has participated in the launch (and received that sweet OAT NFT), and we also cannot thank Chainflip enough for their support and guidance as we brought stFLIP to life.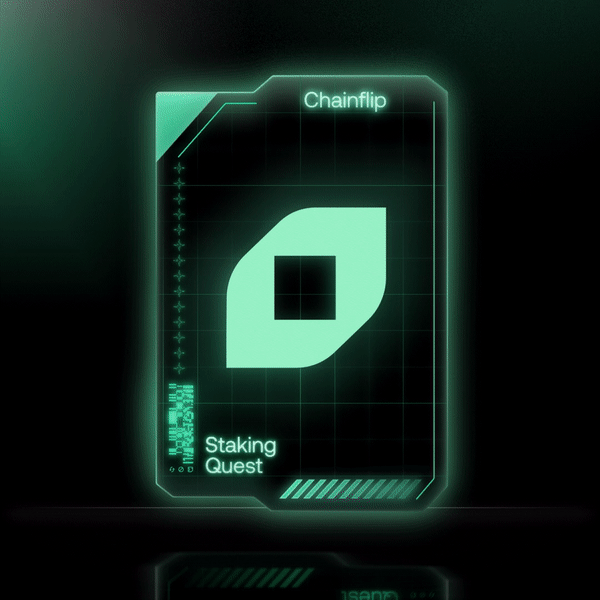 Stay tuned for more to come from us during the next few months, there is a lot more to come!

The Thunderhead Team ⚡